Welcome to East Coast Calibration, Inc. (formerly New England Metrology) a full service dimensional calibration business established in 1991. East Coast Calibration is an ISO/IEC ISO 17025: 2017 accredited calibration laboratory committed to providing first-rate dimensional metrology services at affordable prices. Customer satisfaction is our number one priority. This goal is achieved through a friendly and knowledgeable staff, quick turn-around time, precise measurements, local delivery, and competitive rates. All calibration is traceable to NIST and performed in accordance with ISO/IEC ISO 17025: 2017 and ANSI/NCSL Z540-3. Whether on-site at your facility or at our environmentally controlled laboratory, you can count on East Coast Calibration to be your trusted partner! Call us today at (207) 626-0473. We look forward to putting our experience to work for you!!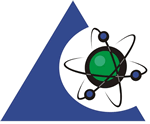 PJLA
Calibration
Accreditation # 68975
Click Logo To View Certification
"Experience the East Coast Calibration Difference"